Do you ever find yourself wondering, watching through exhausted eyes as the kids get back on the bus after winter break, why the holidays left you so unimaginably drained? The more I think about it, stories of heightened stress around the end of the year holiday festivities have my thoughts pointed in a singular direction. Overwhelming. Amounts. Of. People.
Whether it is travel, being around family, or the financial pressures we place on ourselves, it seems after that shiny disco ball rings in the New Year, a collective sigh of relief audibly guides us back to our sense of normalcy. Does anyone else ever find themselves asking… "why?"
After all, we can mostly push the proverbial pause button on school, morning routines, and after school/work activities for a bit. We've spent time at home, in our pajamas, sipping coffee and smiling at each other while the kids relished in the magic of the season, right?
Oh wait…I forgot.
There were school parties; work parties; friend parties; shopping in crowds; returning gifts; family to see, cook for and entertain; traffic; neighbors; gaggles of children…must I go on?
The point is, during this time of year we are almost forced to be around people that we may not see throughout the year. Sometimes this is a great thing and we are filled up with warm fuzzies, but other times we leave a situation feeling drained, overwhelmed, angry, depressed, anxious, threatened, and just down right OVER IT.
If this is you, my friend, then you have yourself what I have become accustomed to calling, an "Energy Vampire." 
The easiest way I can describe this is in terms of positive and negative. A positive person is in tune, energetic, with a light that flows outward. A negative person's energy is blocked from the source, so their energy is dense, almost like a black hole, within themselves. The blockage does not allow the energy to replenish, so in order for them to be filled, they have to seek the energy of others.
These individuals may creep up on you, engaging you in a conversation that leaves you feeling empty.  They may not even realize that this is what they are doing to you! They just know that they can dump their emotional "stuff" into your bucket and feel better, regardless of how it leaves you feeling.
No matter what you do, how you try to steer conversation or the direction of the friendship, this one person always finds a way to latch onto you and send you energy revolving in an orbit of negativity around them.
Most of these individuals are emotionally and energetically immature, so they lack any sort of empathy to recognize the social cues one might give them that they are being too draining.  They also may not care even if you socially cued them right upside their head, because they derive energy from other individuals, and they don't know how to stop themselves from doing it.
I can't stop them for you; however, I'm gonna give you some garlic-laced energy ammunition to protect yourself.  Just in case your cat-like reflexes kick in and make you situationally aware when people are waiting for an opportunity to jump into your bubble, I am going to give you some positive tools to use when your emotional capacity is plentiful and you want to be of help.
1. Know Your Personal Boundaries
In order to ward off an "energy vampire attack", we have to be aware of our own personal struggles, mood, and headspace.  "Energy vampires" tend to feed on the weak. The higher your energetic capacity is, the less likely your energy will be drained. Daily, self-centering practices such as meditation, and self reflection are helpful keys to prepare yourself when you have to interact with these types of people. If you know your cups are low, avoid them at all costs.
2. Roll Deep When You Can
If you can avoid one-on-one time with an energy-draining individual, then do. Interacting with negative people is almost always easier in group situations.  Dealing with them in groups not only sways the attention from being directly on you, but often makes the individual less likely to engage in immature behavior. Supportive friends and family are always great allies in these situations.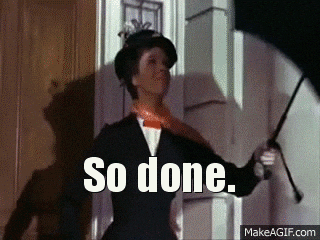 3. Make a Clean Break
Sometimes, the best way to deal with "Energy Vampires" is to recognize them for what they are and simply keep your distance. Maybe for a short term, maybe for a long term, or maybe until they, or you, are in a better place to communicate with each other. But sometimes you just need to make a clean break. It is important to ask ourselves
"what value is this person/these people actually adding to my life?"
If you are spending way more time solving their problems, listening without reciprocation, coming to their rescue, or worst yet, taking the fall for them when sh*t hits the fan, then it behooves you have to take serious inventory as to what this person is adding to your life. This is not to say that we don't stand by old friends when sh*t hits the fan. On the contrary.
This is where the old pros and cons lists comes in handy. It sounds silly, but, I absolve you of any guilt-ridden feelings in performing this task.   You need your energy for the things you love, giving it away to those who won't hold it dear is not something vital to your happiness. End. Of. Story.
4. Be Direct
If your kindness kicks in and you want to lend a hand, try and keep your conversations direct. Instead of saying things like "tell me about it," ask them directly "what can I do to help you?" This can ring very deeply in their empty well, and help them feel listened to and appreciate you on a different level.
For example, as a sleep deprived young mother my energetic cups were often very low and easily sucked into others' negative inner turmoil. Hindsight is certainly 20/20 as I look back and see that if I could have found the energy at that time to simply ask directly what I could do to help with these individuals' problems, we may have been able to work together to forge a constructive way to work out our differences, and we would have all been better off. And I could have saved myself a lot of energy-draining days.
5. Have a Self-Care Plan
If interaction with your "vampire(s)" is inevitable (for example with a coworker one cubicle over, or family member that seems to always "drop in"), have a routine for self-care in place for after you are around them (to remember your awesomeness, of course).  Maybe it's a hot shower to rid yourself of their energy, or doing something nice for yourself or someone your care for – it all comes back to doing things that make you smile and re-fill your energetic "cups." Whatever it is, tell your partner that you will need to have that time to fill back up immediately after the interaction is over. Your relationship with yourself and with all parties concerned will be better for it.
Setting boundaries, remembering who you are, listening to your own needs, engaging in direct conversation, practicing self care, and making a clean break when necessary, are the key components I have found successful in protecting oneself from those who feed off of your energy. I hope these tools help you to recognize who the "Energy Vampires" are in your life (OR if you are one to someone else!) and  go more confidently into situations with your own potential "Energy Vampires" and allow you to more deftly navigate them so that you aren't left with an empty tank.
Now, go forth and be awesome!
Kristy is a mother of two, Massage Therapist, and proponent of total body healing in Virginia.