When I ask my clients, "So, what's your 2019 resolution?" I get a lot of very similar responses, particularly with the uncertainty of the stock market as of late.  A lot of people are saying:
"I want to go on a financial diet."
BLLLEEECH.  "Diet."  That dreaded word.  It makes it sound so… boring, and restrictive.  Yes?  Ok, so let's rebrand it.  Let's call it a "Financial Reawakening!!!"  No?  Too much?  Ok, well, whatever you want to call it, here's what I suggest you consider doing right here, right now, in 2019, to improve your finances without feeling like you are sacrificing things and experiences that make you happy.
1.  Take a Good Look at Your Budget
I highly suggest you either use something like Mint.com (free!) or a good old-fashioned spreadsheet.  Whatever you use, the important thing is that you look honestly at what you are spending and why.
Start asking yourself, "do I really need the gym membership/pet insurance/lawn service I'm paying $100 per month for?"  Or, "Am I really watching my cable or do I only watch Netflix/Hulu?"  See if you can cut out things that are monthly (re-occurring) expenses that aren't really adding anything to your life, that you can afford to live without, or are costly services that you can manage to take on yourself.
2. Take Control
Speaking of re-occurring expenses, get a good handle on those.  I love Madison Reed hair color, but I haven't ordered it.  Want to know why?  They want permission to bill me monthly and send me more on a regular basis.  As a financial advisor, I hate these auto-billings and reoccurring orders, unless it's truly something I use every day and run out of on a regular basis if more doesn't arrive at my doorstep.  Take back control.Cancel these auto-payments and take some time to understand what you really need, when, and order it yourself.  You'll save yourself some money right there.
3. Start Small
Make some MINOR adjustments to start.  If you usually spend $500 per month on eating out at restaurants, cut it back to $450, then back to $400, and until you get to a point where you feel like you are still able to socialize and have a good time, but can still save money.  Do not say, "No, I can't hang out.  I'm trying to spend less money."  That's a Debbie-Downer attitude that will spell out short-term budget success but long-term burn-out.  (And probably like zero friends.)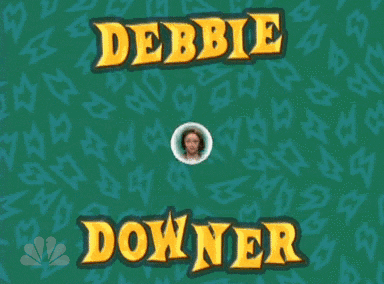 Have fun.  Go out.  Just be more budget-conscious when you do.  Maybe don't order the surf and turf at dinner (every time) unless someone new you met on Bumble is treating you. 😉
4. Stop Boredom Shopping
No judgment, of course, but I see you – Yes YOU, the one reading this.  At the top of your web browser, there is that tab open to Amazon.  I challenge you to stay away from shopping online when you should be doing other things, like working, sleeping, or hey, catching up with your spouse about his or her day over a glass of wine (a budget-conscious varietal of course).
It used to be that when exhausted, burned-out parents zoned out at the end of a long day, they'd just watch TV.  (I'm not saying that I personally did, of course, I've just heard from certain trustworthy parents that they binge-watched a few shows after the kids went to bed…) Ok, ok, Netflix is still in the rotation. But now, with the enormous growth in online shops, we also have retail therapy constantly at our fingertips, and with our "virtual wallet" we can easily order just about anything (did you know you can buy a hot tub on Amazon?!?!) at anytime without even looking at our debit card, let alone our account balances.  That can be a very dangerous habit.  Make a commitment to yourself that you won't shop when you are bored or sleepless.
5. Understand Needs vs. Wants
Before making any purchase ask yourself:  "Is this a NEED to have, WANT to have or NICE to have item?"  If it's a NEED to have, like new tires to safely drive your family vehicle, then by all means, go ahead and make that purchase. (These are almost always the least fun to spend our money on, FYI.  Chock it up to #adulting. Womp, womp.)
If it's a WANT to have, don't deprive yourself, but don't go crazy.  An example of this is a fancy latte.  You may arguably need a cup o'caffeine to perform your best at work after your kids wake you up at 3am, but you don't need a Starbucks "double-shot, extra whip, no-fat, extra whatever" you could make a pot of coffee at home.  However, sometimes it just feels good enough to be a little #extra that you can justify spending a few more bucks. Make a commitment to treat yourself to these WANT-to-have items a few times a week, but not every day.  Finally, if it's a NICE to have (like a boat, a motorcycle, or a Prada purse), don't purchase it until you have no credit card debt and at least three months of expenses in a savings account. Sorry to break it to you, sailor.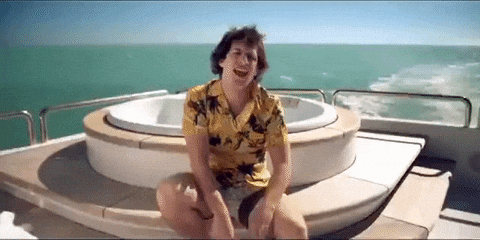 6. Treat yo'self.
Did you just save $100/month for three months because you were doing these things?  If so, go get a $100 massage.  Yes, I realize that means you're saving $100 less for the year, but this is about long-term success.  Did you save more than that this year?  $5k?  Go on a trip to Italy with a friend for $3k.
Treating yourself because you are making more sound financial decisions will reinforce this behavior and ensure it sticks.  And the longer you do this, the higher the chance is you will see REAL results.  Yes… just like a regular diet.  The rules are the same. Cheating never works and it takes longer than you'll want. But it feels damn good when you succeed.
HAPPY NEW YEAR and sending my best for your Financial Reawakening!!!!

Margo Cook is a Certified Financial Planner and mother of two on Maryland's eastern shore.