Each year, as the seasons turn colder, my inner chef-gardener-foodie laments for the end of our herb garden's harvest and the  flavors and health benefits it brings to our kitchen. "Ciao fresh basil Caprese, adios fresh cilantro pico de gallo, and au revoir fresh tarragon chicken…"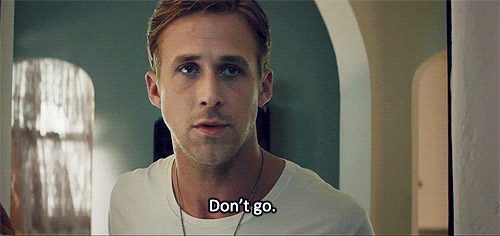 I jest, but really, there are countless, not to mention delicious, benefits to cooking (or heck, bartending!) with fresh herbs. Health benefits of common herbs such as basil, oregano, mint, and rosemary include (but certainly are not limited to): anti-inflammatory and detoxifying properties (not sure if mojitos count here, but whatever), digestive and immune system boosters, anti-aging properties and more.*
Simply put, fresh herbs are delicious and medicinal.
Surrre you can buy the little pre-packaged herbs in the produce aisle, but it's not the same! When I wander out to the garden to clip and gather fresh herbs, I full on am feeling like this in my mind…
… ok, minus time travel and castles and such, I suppose. (A girl can dream!) But you get my point. Growing my own herbs makes me feel good. I also like knowing where my food comes from (as much as I can) and being able to whip up recipes on a whim (read: without having to go to the store to buy ingredients.)
But, not all of us live in a climate or space that permits a four-season outdoor edible garden.  So, what to do?
Of course, in my dream home, I will have a charming vintage greenhouse filled with fragrant edibles (and cute kids minding my plants, of course) a la Magnolia Farms all year long. But for now, I am already weeks into the freezing "crisp" New England fall and the "yard" at our current rental situation has more concrete than soil.

So, I keep dreaming. But, I also don't give up. I don't currently have a yard, or a greenhouse, but I DO happen to have a window. Not a particularly large or fancy one at the moment (read: rental), but any window will do. After scouring the internet, I found a style that I liked here and came up with my own super-simplified version of the project.
Above is the HGTV version. Below on the left is the window I started with (oh hey, builder-basic-rental finishes!), and on the right is the super-simple window garden I created in 2 hours, for less than $20. True Story. (Oh, and that little roman shade is actually a no-sew-faux-roman-shade that I put together during the same 2 hour period.  That little tutorial is coming at you next week!) I'm pretty happy with how it turned out, and so far my herbs seem to be too.
SO, herein follows my quick, dirt cheap, and effective way to bring fresh herbs indoors for the urban, budget, minimalist, or cold weather gardener-chef-foodie in all of us. Time required (I promise you!) is less than 2 hours. I knocked this whole project out in one naptime, and my total expense was about $20 TOTAL dollars. Like, basically the price of one fancy-sandwich-shop-lunch. #worthit
DIY Window Herb Garden
Level: Beginner
Budget: $20.00

Materials:
Small potted herbs
Small buckets with handles
Curtain rod
Spray paint
String/twine
Scissors
Drill (or screwdriver, in a pinch)
To Make:
Gather your materials. I found these potted organic herbs at our local health food store for $3.99 each and the small metal buckets in the seasonal section of the nearest big-box store for a dollar each. (Think: Target dollar section, Wal-Mart, or the Dollar Store. I'm pretty sure they all stock the same loot.)

Any type of bucket will do (even Halloween cats!) since spraypaint will cover the surface evenly.

I also got a bargain-basement curtain rod for $7.99 and a couple cans of spray-paint at the same big-box store. I used twine and scissors I already had, and a drill from our tool-box.

Spray your buckets. Using your color of choice, spray each bucket with 2+ coats of spray paint. Just make sure to select a paint that adheres well to the material of your buckets. Just about any multipurpose spray paint adheres to plastic and/or metal. I used Krylon Colormaster Brilliant Silver to match the chrome fixtures in our kitchen. (Note: I also tried a Rustoleum Rose Gold finish, because I love pretty much everything rose gold. But, I found that it was not as metallic as I would have liked, and didn't dry completely smooth on the metal. Luckily, if you have a color mishap like mine, it's easy to spray over the first color with your final choice once the first coat is dry.)
Mount curtain rod. While your buckets are drying, select the height for your garden window.  I raised mine to about the halfway mark on our window's bottom pane, where my plants will get a good dose of afternoon sun, and will not to restrict the window's operation. Most curtain rods come with all the hardware you need, so once you've selected your height, just follow the instructions in your package.
Re-pot plants or trim planters as needed. I chose not to re-pot my herbs because they happened to fit just right in the buckets I found (LUCK people, luck.) I also wanted to take advantage of the drainage holes already in the plastic planters the herbs were purchased in. (Note: If you choose to re-pot your herbs into your buckets you will need to drill drainage holes in the bottom of the buckets. Soil needs to drain, or plants will die!) I just trimmed the plastic lip off of the top of my plastic plant-liners so they would fit flush inside the buckets.

Trim the pot-liners to create a more seamless look.

Hang buckets. Using twine or string, tie the bucket handles to your curtain rod. I used a neutral string that was about the same color as the rod so the twine would kind of disappear. But a natural twine or rope would lend a nice rustic feel as well.

Tie a simple knot to attach each bucket handle to the curtain rod with your twine or string.

Water, eat, repeat! That's it! Make sure your herbs get good sunshine, water daily, and trim regularly to encourage growth. That means get to work, chef!
Happy fresh, healthy, winter cooking and happy DIY'ing folks!
Christiana is a Navy wife and mother of 3, attorney and former realtor, world traveler, home renovator and decorator, yogi, fitness enthusiast, and recipe and fine wine explorer. (Photo credit: Tara Liebeck Photography)
Sources
---