January, the quintessential month for fitness and health resolutions, is arguably one of the crappiest times to start a new fitness regimen. The New Year holiday notwithstanding, in much of the United States, January and February often land you right in the heart of winter when outdoor swims are completely out of the question, outdoor running and cycling can you leave you frigid (or on.your.face. – black ice is a thing, y'all), and the motivation to "just get out and walk" can be at an all-time low. Unless of course you live somewhere tropical. In which case we're not mad, just jealous.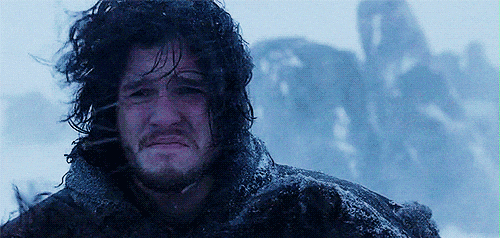 So, if your are struggling with how to add some variety to your winter routine, how to stay motivated through a cold spell a polar vortex February, or how to propel your New Year's goals past the winter doldrums (AKA February), you ARE NOT ALONE. And you can do it! We are here to tell you, wholeheartedly to
bundle up, but DO NOT give up!
Between us, we have 10 postpartum fitness recoveries, a marathoner, a couple of cross-fitters, a few yogis, and a personal trainer. Here are our favorite ways to stay on track through winter weather, whatever your fitness level or style.
Hot Yoga
Don't let the name scare you. This is nothing different than yoga in your living room except with a fancy heater. There are now a variety of vinyasa or "flow classes" offered in heated studios as well as the traditional Bikram classes usually done somewhere between 84-110 degrees. Which, this winter feels about as close to a tropical vacation as we're going to get. Several studios offer a weekly "community class" at reduced rates and offer student/military discounts. As a former hater, "I sweat enough in regular yoga" I said… I have converted! I urge everyone to just GO. Don't forget to pre-hydrate well and tell the instructor if you're a beginner. Plus based on a 2018 Texas State University study, doing hot yoga can significantly lower body fat.* Which sounds on point for any New Year's health resolution if I do say so myself. Take that, February.
Spinning
No icy trails to hold you back, and all the calories to burn. Spinning is particularly great because you can pace yourself, and control resistance yourself, BUT still have the benefit of trying to beat everyone else in the room. (Wait, is that just us?) Spinning is an intense cardio session that will leave your heart rate high, your motivation soaring, and pretty much guaranteed… your T-shirt soaked. No snow days for spin bikes.
App based Circuit workouts
With great equipment-free workouts literally in the palm of your hand, your winter excuses run out. Lucky for you, there are several outstanding fitness apps that provide killer circuit routines with full equipment work-outs for the gym OR with zero equipment necessary for at-home use (Read: In your living room lunging with a child on your shoulders. Yea, it works.) A few of our favorite apps are featured in our Best Fitness App post, and lately we're digging Kayla Itsine's Sweat App and the free Daily Cardio App as well. If you don't want to subscribe to an app to do this training at home, let it be known that we fully support kitchen cardio-dance parties. (Cocktail, optional.)
Phone a friend
Winter weather is much less likely to dissuade us if we know there is a friend holding us accountable for a missed workout. Ideally, we should all show up for ourselves. But especially when you are trying to set a new routine or if you know you have a tendency to sell yourself short, have a friend hold you accountable! Meet a friend at the gym or just ask someone to help hold you to your schedule by texting you to pony up when you say you will. You can also get this in a major way through class accountability. Crossfit, as one of many examples, has daily scheduled classes that help create friendships, workout buddies, and before you know it BAM….you have your accountability texts right there.
So get out there and get your fitness goals on… the cold need not bother you, anyway!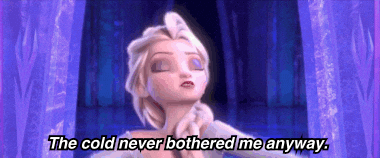 Sources
*Effects of yoga interventions practised in heated and thermoneutral conditions on endothelium-dependent vasodilatation: The Bikram yoga heart study. https://www.ncbi.nlm.nih.gov/pubmed/29349832
We are moms to 10 kids, marathon runners, yogis, spinners, cross-fitters, gym-buddies, and kitchen dance party enthusiasts that believe fitness should always be a part of your life, even if it is -7 degrees. And even if you dance with a cocktail.
We are Real As A M*ther.