I cannot believe we still have to have this conversation, but here we are. Someone recently made a comment to me that it must be nice to be a "part-time parent" because I, like my husband, work outside of the home in an office during the week.
I was pretty surprised at the comment. "Part-time parent?" I asked. "Yeah," she said, "You basically only have a few hours a day with your kids and on the weekends. That sounds pretty part-time to me."
Once I was able to convince myself not to hurl myself at this person, I decided to put pen to paper on a few thoughts, juuuuuust in case anyone reading this has had the same misconceptions about what it can mean to be a working mother.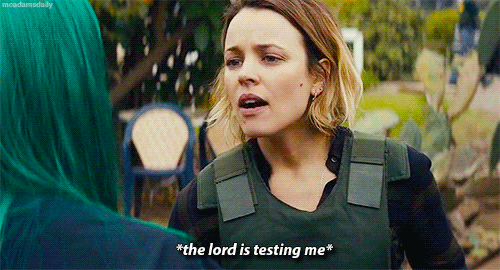 1. When I work during the day to help earn income for my home – to help pay the mortgage, lights, car payment, insurance, etc, I am being a parent.
2. When I stay late to try to close that deal or finish that project, so I can try to earn some extra income to save more for college for my kids, for example, I am being a parent.
3. When I show my kids that a woman can be equal to men with regard to financially supporting a family, I am being a parent.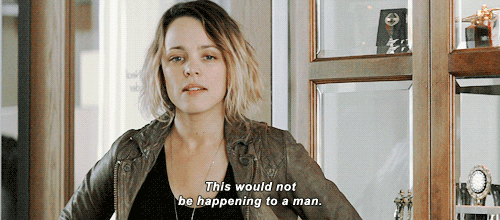 4. When I rearrange my day and client meetings to care for a sick child, take them to an appointment, or join for a field trip, I am being a parent.
5. When I do an entire presentation to a group of potential investors with baby spit-up down my shirt, covered by a suit jacket, without missing a beat, I am being a parent. (BTW, this did happen, and I always felt like Michelle in One Fine Day with the dinosaur shirt on…)
6. When I stay up late to study so I can propel my career forward with the dream of creating an even better life for my kids, I am being a parent.
7. When I get home in the evening, exhausted from a particularly trying day, and I help my kids with homework, clean up the dinner my husband kindly made, give the kids a bath and tuck them into bed with a kiss, I am being a parent.
8. When on the weekends, I attempt to catch up on some piles of laundry and cleaning I couldn't tackle during the week, I am being a parent. Yes, my house might not be perfect, but that's not my priority right now. We all prioritize things differently, it's what makes us uniquely ….you guess it…..parents.
9. When I work on my laptop for a few hours on a Sunday to catch up because I had to pick up my kid from school because he was sick earlier in the week, I am being a parent.
10. When I take some time to go to the gym so I can set an example for my kids to prioritize their physical health, taking them with me to show them safe and effective examples of doing so, I am being a parent.
Dear mamas, none of you are less of a parent if you work inside the home, work outside of the home, have a nanny, don't have a nanny, or sit in a bubble bath in your spare time.
I am a parent 100% of the time, regardless of whether I am physically present with my children or not. No one can convince me anything about my parenting is "part-time" so don't let anyone make you believe it either!
Also, let's take this opportunity to remind each other to stop spending time with people who don't feed your positivity. You know who they are. They are the women who smile to your face but are threatened by your happiness or success. They are the ones who will talk snidely about the fact that your house isn't as clean as theirs or that you gained a couple more pounds than last year. These "Frenemies" have no place in my life and I hope you make a conscious decision to remove them from yours!! (See Discovering and Coping with Energy Vampires). In the words of Sophia A. Nelson:
Be a woman other women can trust. Have the courage to tell another woman directly when she has offended, hurt, or disappointed you. Successful women have a tribe of loyal and honest women behind them. Not haters. Not backstabbers or women who whisper behind their back. Be a woman who lifts other women.
People who truly love you will understand that your shining light never dims their own. They won't call attention to your faults or your struggles. They won't be jealous of your happiness and try to ruin it. They will highlight your strengths and your triumphs. Those are your people. And those people know there is nothing part-time about love.
Love,
Margo
Margo is the silly lady in the blue dress, a full time mom of two, supporter of other parents and financial advisor.