I used to be really, really laid back.  I was so laid back, in fact, that many of my friends would comment about how much they loved having me around in large groups because I was so "go with the flow."  When we were making plans, and everyone was trying to make a decision, I would often say, "I'm cool with whatever!"  And I meant it.  This wasn't one of those, "I'm cool with whatever but then will be miserable with the decision."  I legit would be happy anywhere with anyone and without complaint.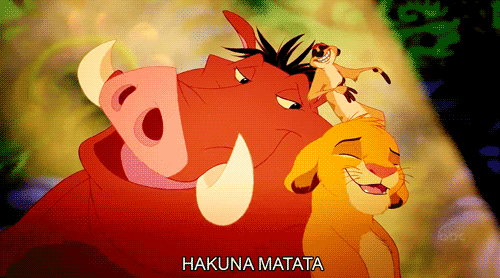 Then, I had children.  Many people warned me about the ways we change after we make some miniature versions of ourselves.  For the most part, however, for me at least, they were all false.  I'm mostly the same person I was before kids.  Sure, I am a little feistier than my previous self (mess with my kids and you'll get to see that lovely side of me).  I am still totally fine with going with the flow when it comes to me and plans with my friends.  However, despite all of the ways in which I didn't change, I managed to change in the one way no one warned me about when it comes to my kids: Anxiety in Crowded Spaces.
I legit worry about people stealing my children.  All.  Of.  The.  Time.  Before I head into the grocery store?  I look for the various exits to make sure I know where they are in case I need to make a run for it.  In Target?  I eye all of the well-meaning strangers and tell my kids to stay in the cart at all times.  Before heading to a theme park like Disney?  Oh, you don't even want to know.
This all came to a peak the day after Thanksgiving this year.  My dear friend had this great idea.  "Let's go to the Children's Museum!"  I thought this was awesome.  My kids were excited!  This was a place where you could touch and play with everything.  What could be better?  Right?  Right?!?!?
Y'all.  Everyone and their mothers were there.  I am not exaggerating.  There were so many people there that you could barely move without touching another person.  It was the first time I truly realized that new Mommy-Margo no longer is easy-going and go-with-the-flow in public, crowded places with my children. I could feel it happening.  I was getting hot.  I was tense and stressed any time I couldn't see both of my children in the same spot while one was ducking under an exhibit or running around the corner to go up stairs to a slide.
I managed to hold it all in and not verbally fret over my children, save for the occasional, "Hey, Levi, please stay close to your sister!"  Just because I have turned into the worst-case-scenario lady doesn't mean my children should suffer, right?
So, since I am a solution-oriented person, I called my OBGYN.  I was like, "Is it possible for me to have post-partum anxiety STILL?!  Two years later?!?"  She then asked me a bunch of questions, including the most important one, which was, "Does this feeling keep you from doing activities like going to the store or going to the museum or the park with your kids?  Does this feeling keep you from sleeping or eating?"  The answer was a no.  "So," she said, "what you are feeling is the normal fear we all parents have.  It's due to the news, and the world, and life.  Having children means worrying about them, too.  If you feel like it's impairing your ability to do normal things, though, you need to schedule a time to come in and see me."
So sure, I might be that person who, in preparation for a trip to Disney will write my phone number in sharpie on my children's arms, put a tracker on their body and dress them in bright colors down to their shoes.  But apparently, it's ok and I'm not alone.
(This is not my phone number, but… you get the idea!)
Is this all over the top?  Maybe.  Am I resourceful and prepared?  Hell yea.  I am a planner after all.
If you are having these feelings, remember to be honest with yourself.  If it's causing problems in your life, there are lots of ways out there to deal with it, and lots of professionals ready, willing and able to help you.  The Postpartum Support International website has lots of great resources – and NO, there is no time-limit on when you are considered "postpartum".
And, most of all, remember – you aren't alone.
Margo is a financial adviser and mom of 2 little ones in Maryland.