It's that time of year again!! Who's heading out for the ultimate mud-filled, over-priced, over-stimulating, "quaint", some-how-always-45-minutes-away "local" pumpkin patch outing this weekend?!
You know, we've all been keeping up our own family traditions of the annual pumpkin patch pilgrimage here at Real As A M*ther for years, and after 9 kids and counting we think we've finally (sort of) got it figured out. So in the spirit of giving, we're going to share our pointers here on how to best succeed survive through the sweet, yet often parent-punishing task that is #pumpkinpicking2018 with all the rest of you toddler-toting gourd gatherers. Follow these pointers and you might, actually, we daresay *enjoy* the outing!
Step 1: Let it go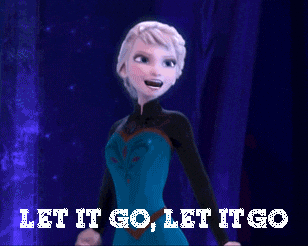 In the words of the almighty Elsa, you need to let some sh*t go.  The first of these things being your perfect-fall-photo goals at the pumpkin patch. Don't act like you're all cool as a cucumber over there… at our last pumpkin patch encounter I saw 100% of moms constantly fumbling with their iPhones and begging, bribing, basically doing WHATEVER possible to get their small adorable children to sit still in fall coordinated clothes, ON, IN, or anywhere in the vicinity of, a GD pumpkin-on-a-vine.
Listen, we bring our kids to a mud-filled patch full of gourds, in khakis and bow ties, gingham and bows, and expect them to stay clean and hold still… Now tell me, who's crazy, US or the kids??!
I know you're cringing. But let go. Go to the pumpkin patch after your kids' soccer game, after the playground, after ANYTHING in which you are already dirty and don't care. And then don't sweat it. Take your formal, posed photos later (you can go somewhere quieter separately with a photographer, or take a cute outfit-coordinated photo of the kids with their pumpkins at home on your porch. If you can, leave your phone IN THE CAR and just enjoy being out in nature as a family. Pet the heck outta the petting zoo if there is one. Ride that messy tractor. Climb on alllll the haybales. And get muddy, if you can. 🙂
Step Two:  Plan your attack
This one seems obvious when you're talking about planning, but I can't tell you how many outtings we got so excited about picking the perfect pumpkin and did that first. And then…. had to carry said pumpkin in tired arms or a cart for the rest of the outting. Because, you can't give up *the perfect one* to go do the petting zoo or get an apple hand-pie, someone might take it and then the whole afternoon is for naught!
Check out the offerings for activities FIRST. Do some activities. THEN, when you're gonna do nothing else but shell out an obscene amount of money for a pumpkin that cost $0.01 to plant or less, go hunting. Purchase and get the heck outta dodge.
Step 3: Eat at The Patch
Yes, it probably is Dijorno pizza at 500% mark-up sliced in the back of the barn, but you know what, if your kids will eat it, let them. We are all big on healthy eating here, and providing smart choices for our kids is very important. But, we also believe there are times for rules to be bent, broken, or "accidentally" forgotten. And those times, if any, are holiday traditions. So, if it's in your budget, let your kids eat the overpriced less-than perfect food at the patch.
My face says: It's 90 degrees. We're all starving, rev it up Farmer Joe! Can't this tractor get back to the snack bar any freaking faster??
We fought this for years and usually ended up with muddy, HUNGRY kids, which in case your wondering, in fact IS much worse than muddy, fed children. Take a second to appreciate how awesome it is that your kids can get that excited about food that is served not-in-your-house. Kids are kind of awesome that way sometimes.
Just in case the food there is intolerable or lines are long, always a good idea to have some snacks in your bag for back up (I don't really know moms who go places with snacks in their bag… but just in case you're out there). Bring your own water, but if they have real lemonade or fresh apple cider, buy that too. Just, because.
Summary:
Do:
Put your phone down and enjoy. If you *must* have a photo (guilty!), segregate a time you're gonna be "photographer" and then once you've got some snaps, put that thing away!
Streamline activities
Enjoy the indulgences they have and also bring snacks
Don't
Expect your trip to be perfectly Pinterest-worthy AND enjoyable, you can have one but not both.
Try to bring a whole picnic lunch of healthy food and deny your kids the goodies
Pick out your 3 perfect 20lb pumpkins the minute you walk in
Happy Fall Y'all!
With love from the 4 of us at Real As A M*ther, Kristy, Christiana, Annie and Margo!