If you're like me, the second the temperature dipped below 70 degrees, you were all over all. the. pumpkin. things.  Literally, in one afternoon (in which I barely had time to shower mind you), I somehow managed to acquire multiple fall scented candles, and at least 4 cans of organic pumpkin.
I know that my 20-something-year-old self would be mortified to even think I that I would say this out loud, but I was legitimately excited to crack open a can of pumpkin to bake our first pumpkin bread of the season this week, y'all. Actual, real excitement. Hold on to your mom jeans…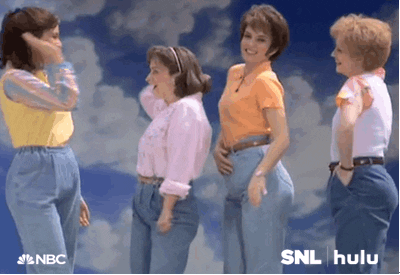 I've been making a derivative of this delicious, spice-filled Downeast Maine Pumpkin Bread, for years (maybe even pre-motherhood, I honestly don't know because my memory no-longer functions at that level, given the last 6 years of sleep deprivation, but I digress) and it's become, as I suppose I've made apparent at this point, a fall staple in our household. I usually pare down the sugar by adding vanilla and extra cinnamon, but in lieu of recent studies on good fats and bad fats (Dr. Annie breaks them down here) I made an extra swap this year.
As with most old-school pumpkin bread recipes, my go-to recipe called for a boat-load of vegetable oil (read: NOT a good fat). So this year, I swapped ALL the vegetable oil for 1/2 heart-healthy coconut oil and 1/2 high-protein full-fat greek yogurt to make this pumpkin bread unofficially healthy enough to pack in our kiddos' school lunches as something other than a glorified dessert, and because it packs extra protein it can double as a legit breakfast. Not to mention it pairs incredibly well with a hot cup of coffee on a cool fall morning.
"WHAT?!?!" You say "Reduced-sugar-coconut-protein-pumpkin bread?!?! STOP RUINING FALL!"
I know, I know that's what it sounds like. But I swear to you on my pumpkin spice candles, this version is, I daresay even better than the original, and IMO does not taste coconutty or unsweetened in any way. Nope. Just tastes like fall should.  And should you need proof, not a single picky sugar-loving child objected (or even noticed)! In fact they just asked for more…
So here it is folks, the healthy pumpkin bread recipe your whole family will love!
Healthy Pumpkin Bread
Ingredients:
 1 15 oz. can organic pumpkin puree

4 cage-free, organic brown eggs

1/2 cup melted organic extra virgin coconut oil*

1/2 cup organic full fat greek yogurt

2/3 cup water

2 1/

2

cups white sugar**

3 1/2 cups unbleached all-purpose flour

2 teaspoons baking soda

1 teaspoon vanilla
1 1/2 teaspoons salt
1 teaspoon ground nutmeg
1/2 teaspoon ground cloves
1 1/2 teaspoon ground cinnamon
1/2 teaspoon pumpkin pie spice (or ground ginger)
*For coconut allergies or intolerances, try substituting ghee
** You can use even less sugar (I typically use about 1/4 c. less) but I believe this amount keeps it closest to traditional taste.
To Make:
Preheat oven to 350 degrees F. Grease 2 large, or 3 small/medium loaf pans with coconut oil. (Mine yields three loaves, as pictured.)

In a large bowl or stand mixer, stir pumpkin puree, eggs, oil, water

, yogurt, vanilla,

and sugar until well blended. 

Add the flour, baking soda, salt, cinnamon, nutmeg, cloves and ginger, and mix until just blended. 

(I probably shouldn't, but I completely skip the whole "dry ingredients in a separate bowl" step and dump everything into my stand mixer and I've yet to have any complaints…)

Pour batter into the prepared loaf pans and sprinkle the top of each loaf with the reserved 1 teaspoon of sugar.

Bake for about 45-50 minutes in the preheated oven (depending on the size of your loaf pans). Loaves are done when a toothpick inserted in center comes out clean.
Serve warm, and enjoy!
Christiana is a Navy wife and mother of 3 children, attorney and former realtor, world traveler, home renovator and decorator, yogi, fitness enthusiast, and recipe & wine explorer who is passionate about healthy living and pumpkin-scented fall things.