It's that time again! The end-of-summer showers have arrived, bringing with them lots of humidity loving… BUGS. Yep, just when you think school's back in session and you are solidly on the way to a pumpkin spice latte, the summer heat and showers hang around and make it feel like these bugs are here to stay FOREVER.
Ok, ok, I exaggerate. But here, near the water, I feel like we've had more than our fair share of creepy crawlers this year, and  kid-friendly, non-toxic methods to deal with these seasonal pests is something that I find moms ask me about ALL the time. And I'm all for supporting eco-systems and letting bugs do their thing outside, but when they come inside on repeat?! Whole lotta NOPE.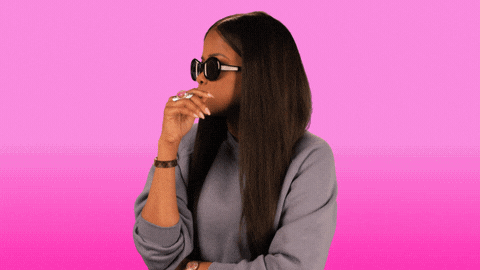 So, when the little crawlers have you creeping, or shall I say "bugging out"?? (Who's got mom jokes??) Have no fear, we got you. And as moms, we are particular. We want bugs out, but no toxic pesticides in either. Here are our go-to (and I don't know if I can say stylish in this arena… but not-totally-smelly-and-disgusting-looking in the very least) methods for kid-safe/pet-safe indoor pest control to keep the summer bugs at bay.
The offender: Fruit Flies
Look. I love a beautifully arranged fresh bowl of produce as much as the next guy, but the GD fruit flies are really cramping my style. I am absolutely certain that every time I reach for a lime, those little suckers have multiplied. But homemade methods for trapping fruit flies can seem borderline sadistic. You know, the mashed-up fruit with the funnel in a cup trick? And the sticky paper?! No. The solution shouldn't be more disgusting than the problem, people! Enter the saviors at Garden Supply Co. with this little beauty, pictured below.
This actually nice-to-look-at soapstone dish comes with two odorless bait inserts that lure in fruit flies and trap them. And it works. Like within days, you're done. (Maybe the best part, even when emptying, the flies are OUT OF SIGHT!! Yes!) You can leave the simple, clean, soapstone container out on your counter preventatively and no one gets fruit flies in their wine. Win.
The offender: Ants, Spiders (and other crawly friends)
I really just can't even list the names of all the summer crawlies. But thankfully, I don't have to, because there is a natural, non-toxic solution that works on all of them called Diatomaceous Earth (DE). DE can be used indoors or outdoors, and deters ants, spiders and the like. It is made of the fossilized remains of phytoplankton (yes, REALLY!) and is completely odorless and about as worry-free as it gets. It's harmless even if baby gets some in her MOUTH. (Little known fact: Humans actually can and do eat DE, as often farmers sprinkle DE in and around their grain to keep the bugs out of the grain.)
To use, sprinkle the powder where you think the little critters are coming in (vacuum excess if using indoors) and let this stuff do its magic. It takes a couple days, but we saw a drastic decrease in our stubborn sugar ants pretty quickly. For more information on DE and how it works, check out this article from SFGate.
The Offender: House Flies
Oh my flipping word… if another fly buzzes past my head at a summer meal!! Am I right?! Ugh, let's just say I struggle to find the redeeming qualities of house-flies when the sight of them inevitably reminds me that they probably sat on poo before they sat on my kid's sandwich. Every.single.time.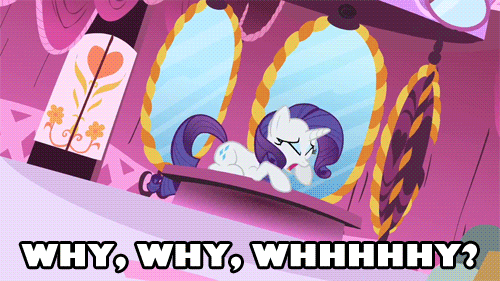 Common solutions to flies are often ineffective, smelly, loud, or visually pretty gross. Think fly-zappers, smelly traps, and yet again, the sticky paper. Why the sticky paper!? I don't want to look at live flies, but I also don't want to see them stuck to my wall. Instead, here are some quiet (maybe even interesting) and non-toxic solutions we use in my house.
Venus Fly Trap
For real. You can get a plant that will eat your house fly problem. OK, carnivorous plants are basically just cool.  While interesting (and maybe fun in an odd way?) and happy to digest any victims of the fly-swatter, our Venus Fly Trap wasn't up to the job of actually ridding our residence of flies. (Side note: did you know venus fly traps are actually native to the Carolinas?! They originally grew wild in boggy areas of North and South Carolina, gobbling up swamp bugs! Sorry, I digress. But really, that is cool.)
Indoor Silent UV trappers
UV light trappers are not new, but the quiet, indoor models are. (Trust me, this is not the porch zapper of our childhood.)
I love this method because it emits ZERO chemicals into our home and the clean, non-offensive look of this trap (pictured above) in particular that comes with a lot of solid consumer reviews, makes for a tidy and non-toxic but effective fly-catcher. (Works for mosquitoes too!)
Whole home: Essential Oils
Another method for cleansing your home of pests is essential oils. While they won't trap or rid your home of infestations, they will smell nice, and have a deterrent effect that can help keep pests out instead of drawing them in. Some great scents to try include Rosemary, Citronella, Lavender, and Tea Tree oil. Always diffuse with care and according to instructions.
Try a drop of each in a carrier oil such as ghee butter, olive, grapeseed, coconut, or avocado oil. Rub it all over as a deterrent. If you wish to diffuse it, grab a diffuser from any health food store (don't make it expensive) and place 3-6 drops of each oil each in your blend if you are relaxing outside.
When in doubt: go with Hollywood. Honestly, the best pest deterrent is pure garlic oil. Crush a clove or two….or three… You'll have to bathe after, but you won't have West Nile. (Or vampires.) I'm just sayin'.
Wishing you a pest-free weekend and a fresh, clean home! I'll be here, doing my no-fruit-fly happy dance. From my fruit-bowl to yours, you're welcome.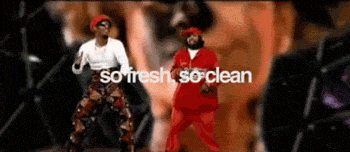 Christiana is a Navy wife and mother of 3, attorney and former realtor, world traveler, home renovator and decorator, yogi, fitness enthusiast, and fly-swatting ninja.