Is back-to-school time giving anyone else the sniffles yet? No, I'm not talking about the emotional "my baby is growing up ones". Though, holy pregnancy hormones, Kindergarten meet-and-greet had me reaching for the tissues tonight!!
Seriously though, I'm talking about the cold virus, mucus-attack-from-all-the-new-people-germs ones.
Cold and Flu Season
"Back-to-school" in my line of work means office visits are about to pick back up to packed days of people suffering with upper respiratory infections (URIs). If your kid is in daycare or just starting school after staying home with you – get ready for the fall/winter viral rodeo! We expect normal young children to get between 6-8 viruses per 'school season' in those first few years of exposure. Yep, that means pretty much one per month. This is all part of developing their little immune systems. Yayyyyy! Not.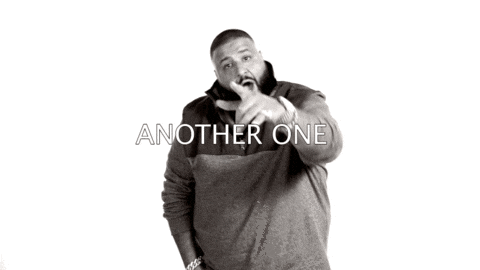 Don't despair though, people – once they get this immune system 101 out of the way, the frequency of illness decreases dramatically – generally by the time they hit 5-7 years old. Not everyone thinks this is a good thing – there were many, many tears from my 5 year old last year when 3 year old sister kept getting fevers and staying home from daycare with me, "I never get sick!!! It's not FAIR!!!". Proof that you can't please everyone as a mom.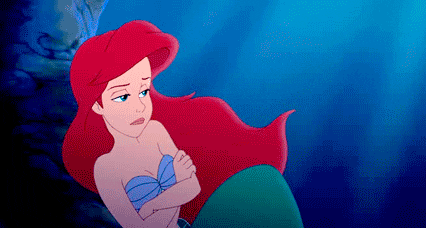 What the health?
Three questions come up over and over and over again in my office:
Is it contagious?
Do they need antibiotics?
Do they need to stay home from daycare/school?
The answers to those, respectively are:
"Yes, duh. If you are acutely sick with pretty much anything that is not food poisoning or an actual venomous snake/insect bite it is contagious"
"Probably not. 85-95% of these are viruses not bacteria so antibiotics will do nothing except mess up your kid's microbiome, probably give them diarrhea and probably increase rates of obesity." Did that last part catch your attention? Check out This Article in Scientific American if you want to read a little more…
"That depends.". Let me expand on number 3 a bit.
And in case you're wondering – no, that is not how I communicate with patients at my office. But this is Real As A M*ther and I'm gonna shoot you straight here.
To Stay Home or Not To Stay Home
That is the question, amiright? For me, staying home with one of my kids sick means either my husband or myself cancel 15-25 patients' visits that they've been waiting for sometimes for weeks. Plus using my nearly non-existent PTO (no, doctors do not get great benefits a la Google employees). If I don't really need to keep my kids home, I'm not gonna.
On the other hand – I know that other people who's precious little ones are in our daycare or school are in a similar boat, so I'm also not going to go all Typhoid Mary and send my kids in to take down the class.  Here are the rules we go by – some dictated by science and some by school policy and some by just plain ol' common sense.
Pukers stay home until they're eating normal food for 24 hours without relapse. This one is science + common sense.
If fever happens (over 100.4F on oral or rectal thermometer), kid stays home until fever-free for 24 hours. This one is usually a daycare and school policy. It's a little arbitrary since you can still be contagious with a virus for several days after the fevers go away. Usually you're shedding less of the viral badness by then though. I would go with this as a minimum rule *but* if your kid has no temperature and yet still seems pretty sick, give it another day or two. 

IMPORTANT: This rule is different if you choose not to give your child a flu shot or the other routine childhood vaccinations. I'm not getting into any rights/wrongs here, but bottom line, if your child does not have flu or other major immunities and they get a fever, you MUST

quarantine

them for at least 10-14 days after any febrile (fever) illness. That means at HOME. Not taking them with you to Target to pick up a few things. Not hanging out at the library or the park. You do not get to take those germs in public to potentially kill other babies or people with weak immune systems. Period. Moving on…

Diarrhea is a little tricker… in so many ways. This generally also earns a home-stay until it at least slows down to non-urgent, soft but not watery poos only a few times a day (I'm not being gross, you're gross. Doctors have no TMI mode). If your kid is potty trained and old enough to wash their hands well or little and still fully in diapers, they can go back then. If they're still in potty training mode and likely to have an accident, they should be kept home until they're back to normal because that poo is still highly contagious for up to 2 weeks and who knows where it will end up. 
Sniffles and coughs are generally ok to go in if they come without fever or rashes. However, if your child has asthma and needs to be watched more carefully or seems too sick to be able to be managed with only the offer of tissues or sips of water, keep them home until they're better.
Mouth sores, fever with a rash or a very sore throat should usually be checked out by a doctor before going to school. Some kids will get a 'viral exanthem' or viral rash at the end of the fever part of illness that is fine if it's super mild – like you barely can tell it's there, but if you're not sure, get them checked.
If they're given antibiotics because the doctor is SURE it's something bacterial like strep throat or true pink eye, they need to be on the meds and ALSO fever free for 24 hours before returning.

Gesundheit!
Got it? Great! Tell your friends and your mom and your sister and your cousin with all those kids. And as always, remember I'm not your personal doctor so take this as fun information and ask them specifically about any questions or worries. Getting your kiddo checked out in the office is always an option.
 Dr. Annie is a family doctor, mom of 2 with 1 on the way and expert booger catcher in the Sacramento area.