Parenting life is full of trying to balance our desperate, borderline insane level of worry about our children's health and wellbeing with just getting through the day with everyone alive and fed. It can be so hard to know which of the internet warnings are worth the extra effort in an already chaotic day and which are probably overkill. Even for me – a board certified physician. A recent biggie just came out that I want to break down for you all – plastics and food processing. As always, this is general information – if you have questions, ask your own health care provider.
The AAP Statement
In the August issue of Pediatrics journal, the American Academy of Pediatrics (AAP) issued a statement "that some chemicals found in food colorings, preservatives, and packaging materials may harm children's health" (See full article and references here "Food Additives and Child Health", published online July 23). They recommend that some chemicals which are currently allowed in US products and food processing should probably be avoided whenever possible.
Bisphenol, phthalates and dyes, oh my!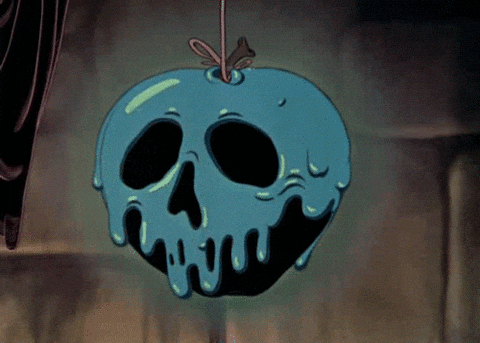 "What are we worried about this time?" you might be asking. Some of these have been on the watch list for a while, others you may not have heard of before. I'll give a super brief run through here derived from this AAP review:
Bisphenols

: This includes the dreaded BPA. In hard plastic containers & metal can lining. Can act like estrogen and mess with  puberty, fertility, body fat, and even affect the nervous and immune systems. BPA is now banned in baby bottles and sippy cups, but other bisphenols are not (yet).

Phthalates

: Used to make tubes used in industrial food production flexible. These "may affect male genital development, increase childhood obesity, and contribute to cardiovascular disease" . Also banned in some products such as teething rings – AAP is working on more bans.
Perfluoroalkyl chemicals: That's a mouthful – aka PFCs. Used to grease-proof food packaging, "may reduce immunity, birth weight, and fertility". Research shows PFCs may affect the thyroid also.
Perchlorate: This is added to some dry food packages for static electricity control. Can "disrupt thyroid function, early life brain development and growth".
Artificial food colors: Yikes guys, in so many "kid foods". These may be associated with ADHD symptoms and research shows cutting them out made ADHD symptoms less in many kids
Nitrates/nitrites: Food preservatives and used to enhance color, especially in cured and processed meats. These can mess with thyroid function and blood oxygenation. Also have been linked with gastrointestinal and nervous system cancers.
(See AAP review here for info/references on each of these)
Um… so that's scary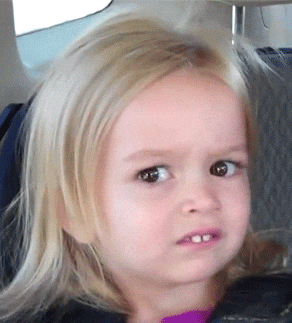 Action Items
You can take some simple steps to get these out of your kid's and preferably your own life ASAP – especially if you're pregnant.
1) Go Fresh
Get fresh or frozen meats, fruits and vegetables rather than canned, processed or preserved. More and more alternatives to canned goods are now available in safely packaged boxes or pouches instead. Here are a couple of my go-to's – added bonus, no can-opener needed and they look super cute in your pantry stacked up:
Green Valley Organic Bean Pouches and Pomi Tomato products in boxes.
For meats, it is worth eating a little less and spending a little more when you do to get all natural, organic and/or grass-fed. Look for deals on these, stock up and freeze. Or better yet, follow Kristy's lead and invest in a partial butchered animal.
2) Upgrade your containers
Use alternatives to plastic, such as glass or stainless steel, when possible. If you can't afford to replace your food storage (tupperware, etc…) and sippie cups right now, at least avoid microwaving food or beverages (including infant formula and pumped breastmilk) in plastic. Also avoid putting any plastics in the dishwasher. If you can afford an upgrade, here are some great products for kids:
LunchBots bento containers $41.99: dishwasherable, different colors and safe and
PlanetBox ROVER lunch bento boxes $79.95: A little pricier, also keeps food more segregated.
Snapware Total Solution Pyrex Glass Food Storage Set, 24 pieces $55.99:
These go on sale at Costco regularly – nab one or two sets and let go of your old plastic ones!
Baby Bottles: There is a great blog post here on Gentle Nursery about this alone. Three good options to try are Dr. Brown's, Joovy Boob and Avent. I always recommend buying 1-2 of each of a few different bottles to see which your baby prefers.
Sippie Cups: There are lots of options for cups with straws in glass and stainless steel. These two are great sippie cups – BravaWare and Munchkin Miracle. IMHO, if you're handing a cup to a kid, probably best to avoid glass until they're older, even if it has the nifty silicone protector.
I, myself am utterly addicted to my Hydroflask which has legit kept ice in my water for over 24 hours at a time. I try to get through 2 of the 32 ouncers daily.
Above all, look for and AVOID plastics with recycling codes 3 (phthalates), 6 (styrene), and 7 (bisphenols) unless they are labeled as "biobased" or "greenware."
Wash it up
Clean all fruits and vegetables that cannot be peeled. At a minimum, ALWAYS rinse thoroughly with clean water. To be more thorough, you can buy special organic fruit and veggie wash or make your own:

1 tablespoon lemon juice
2 tablespoons distilled white vinegar
1 cup cold tap water

Wash hands thoroughly with soap and water before and after touching said food
Honesty Time
Maybe you have already done all of this and your child has never had plastic touch their precious lips. If so, that is awesome and you should for real pat yourself on the back! These changes are also WAYYYYY better for the Earth so, double win!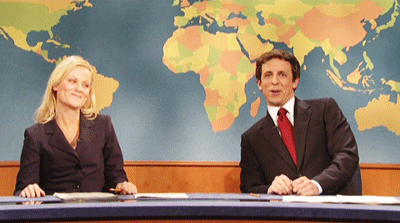 Guess when I changed over from microwaving my kids' milk in their plastic sippie cups? Last night when I sat down and read this statement for myself. Cue #momguilt explosion.
Motherhood and life in general is a learning process. Let's keep updating ourselves and do the best we can. And if you're like me and just now realized that "hippie friend" was right about all this? The chance you've inflicted any permanent damage on your kid is low. Do what you can, take a deep breath and give yourself some grace.
xoxo, Dr. Annie