Happy World Breastfeeding Week! Given the celebration of lactation we are in, I wanted to get out a quick and dirty, insider basics style guide to breastfeeding for mamas to be or current lactaters. It's not comprehensive – for more details, please check out La Leche League, Kelly Mom and/or get a lactation consultation or talk with your own provider! These are just some hard-won tips of the trade.
Breastfeeding is not easy, people. I have lots of family doctor and OBGYN mommy friends who have ALL said at one point or another, "this was so much harder than I though it would be!" … and of all people we should know what to expect! Some people certainly have an easier go of things than others – a challenge rather than the literal blood, sweat and (so many) tears battle other mamas fight through. But if it's possible to get your baby that "liquid gold", the health benefits are innumerable for you and babe alike. Also… No shaming here for the mamas who truly can't make it work! Breast is best, but fed is a damn close second.
1) Initiation
Starting breastfeeding off right begins at birth. This is a super important part of breastfeeding going well with less difficulty. Many hospitals around the country have signed on to the "Baby-Friendly Hospital" guidelines to help mom and baby get an optimal start to breastfeeding and bonding, which is FANTASTIC! This includes (see Baby Friendly USA for more info) 10 items the hospital must comply with to show they are on board with supporting breastfeeding.
Probably the most important of all is recommendation #4: "Help mothers initiate breastfeeding within 1 hour of birth".
This goes along with another important recommendation that isn't always included in hospital protocols: The Magical or Golden Hour. Babies should be delivered and immediately placed naked, skin-to-skin with mom and kept that way for at LEAST 1 hour after birth. That means no bath first (there is actually very good evidence your baby should NOT be bathed in the hospital at all to keep their healthy skin flora), no shots, no eye ointment, and assessments done ON MOM unless there is an urgent medical concern that requires otherwise for the first hour of life.
Sweet Mimi in her Golden Hour
This is not the favorite policy of many Labor and Delivery floors because it delays some of the tasks needed to wrap up post-delivery care. As much as I love and hugely appreciate my L&D RN friends, this efficiency concern gets a big ol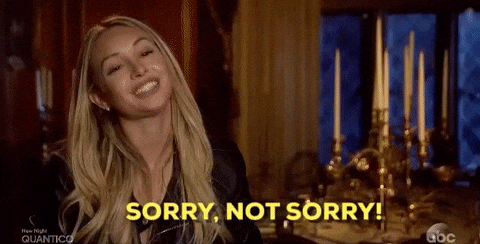 The Magical Hour is profoundly helpful in establishing proper physiology, bonding and strong initiation of latch and breastfeeding and should be protected. It is truly magical. Most babies will, completely independently, literally crawl up mom to the breast and latch themselves properly with practically no intervention. Check out the YouTube video and hundreds of others if you don't believe me.
There are, unfortunately, sometimes medical emergencies that make this not possible. That's ok too! Do as close to this as you can. Mom can't do skin-to-skin? Dad/partner/birth partner can do it. Baby needs to be monitored more closely? Get mom or dad touching them as soon as it's medically safe. Once you can, do skin-to-skin for as many hours of the day as you can to catch up. Some wonderful providers have even started doing skin-to-skin in the OR for their cesarean birth patients when it is safe. Do your best!
2) After The First Latch, Lube it Up
After you get that initial magical latch in, the real fun starts. Bring in and use nipple oil (I prefer coconut oil, some use lanolin or compounded ones with both) after EVERY feed. Warm it gently between your fingers and slather it on there. Wipe off any excess gently with your breast pad before the next feed – but no need to wash off.
Whichever your choose (if you can, buy a small one of each and figure out which you like best), try to pick an organic one – we're talking about some of the very first things to go into your baby's mouth and gut. Spring for the best.
3) Ask for Help
If you don't have a doula to personally help you, ask for help from the birth center. Most hospitals now have staff lactation specialists who can come help you. DON'T pass this up!!! Unless you're an ultra experienced mom of multiple babes or lactation nurse yourself, have them check you out. Get comfortable with what to look for in a good latch and have them demonstrate with you and your actual baby several different positions.
If you don't have access to one right away, there is guaranteed to be an experienced nurse on the floor who can help and then schedule your lactation consult for after discharge. La Leche League website is a great place to find local support and resources for follow up.
4) Fuel Up
You'll need to eat and drink a LOT for your body to make enough good milk. You should aim for 3-4 liters of water or other hydration daily. Keep a LARGE water receptacle by you at all times. Make sure your support person knows to refill when low. If you're thirsty, you're already over a quart of water low.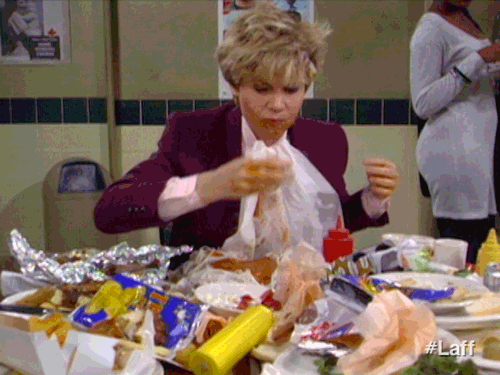 Breastfeeding burns up to 800 calories a day in the early days. As you're starting out, you'll want to eat like a teenage boy doing two-a-day practices in the middle of a growth spurt. All of a sudden, the crazy guy who speed-eats 100 hot dogs will seem somewhat reasonable. Go for it. If you want to be "healthier", focus on getting in LOTS of fat and protein and limiting stuff with chemical additives or added sugar. Yes fat. You'll burn it off later – don't worry. No dieting of any kind until after 6 weeks when your milk is established. period.
5) Forget All Else
This is the last of the basics I'm gonna throw at you. For the first month (or two) of your baby's life, breastfeeding should be your only task. If people want to come over? Great! they have to be people who 1) you're ok with seeing your boob flopping around and 2) be willing to do chores with 3) no actual promise of holding or even touching the baby. Let everything else go – you eat, sleep and breastfeed.
Breastfeeding on demand (which will feel like the full 24 hours of the day) is the best way to make sure your milk comes in and your baby has enough. Almost no one truly does not make enough milk if they initiate feeding on demand without formula (or nosy know-it-all in-law) interference. Let your baby's health care provider guide you on whether there's enough milk getting in. Your job isn't to guesstimate volume of milk, it's to put a boob in the baby's mouth every time they seem hungry. TheMilkMeg sums it up:
Happy Feeding Mamas!
Dr. Annie is a family doctor and mom of 2 with 1 on the way with 25 months personal breastfeeding experience and lots more hours helping others. Please add your questions and personal tips to comments below! Let's help each other this week and all weeks!