If you're like many of us East Coasters here lately, there are only so many interesting muddy puddles to be found in a rain-filled summer like ours.  With the weekend forecast looking something like this for um, the ENTIRE coast… we thought some of you parents out there might be in need of some rainy-day entertainment for the kids.
 So,  here is our list of favorite rainy day family "bored" games when the weather takes you and your littles indoors, again.
Kristy's picks
This classic game is simple enough for the youngest players and nostalgic fun for the whole family. If you have a competitive guy, like I do, they'll have so much fun laddering up to take the win!
 And, um, consider yourself warned if you have more than one competitive guy (or girl)…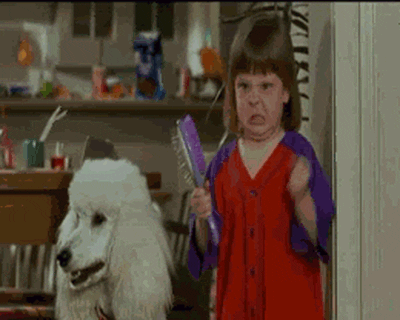 This game has us using our brains, laughing, and teaching our kids how to ask relevant and out of the box questions. We love it for the laugh factor, and the fact that there are moving parts that can be delegated amongst all the kids.
One kid is on timer, one divvies out the winner's coins, and the oldest plays the games. Our little one has the job of the main "yes, no, or maybe" regulator which adds an extra element of fun while teaching her how to spell and understand the word that is in play.

 #rainydaywinner
Annie's Picks
I'm not afraid to say that I may be a bit of a board game traditionalist. These oldies but goodies keep us (and more importantly) the kids coming back time and time again.

Everyone still plays this game for a reason. There are simple instructions for the youngest players,  bright colors, matching, and a little healthy family competition.  (The health of said competition may depend, however on your sibling situation…) "WHY DO I ALWAYS GET THE ICE CREAM?!?!" You know the feeling. We all do.
Another classic. UNO is awesome for one, because it is a card game with NO board to take up space in avalanche that is your board game cabinet. You're welcome.
UNO is also super educational and can easily be played at whatever level suit your child's abilities. Players take turns matching one of their cards with the color or number card shown on the top of the deck, and first player out of cards wins. You can write your own rules with customizable wild cards that older kids love, too. 
Christiana's Picks
I will just come straight out and say that both of my picks here are for NON-competitive games. As a mother to fiercely competitive brothers who turn life's most mundane daily activities into a competition, some days I really just don't need another "I WON!!" in my life. With that in mind…
Hoot Owl Hoot is an adorable, award winning cooperative matching game that encourages players to work together instead of compete against each other to win.  I wasn't sure if my boys would go for it, but BEHOLD! They love it. 
Our family has fun working together to "fly all the owls back to their nest" and our middle child loves the suspense of moving the sun toward the dawn as we race to the finish. As a bonus, this game can be played at two difficulty levels so it can grow with your children. Highly recommend!
I love the look and feel of this sweet wooden domino set. Our kids love matching, playing and building with these, and the illustrations keep even our little 18 month old engaged.
These sets are durable, fun, and great for teaching animal names, as well as counting, hand-eye coordination, and word recognition. Perfect for a rainy day!
Oh, and muddy puddles aren't all that bad either. 😉 Happy summer showers, friends!