Hey mamas and mamas-to-be! There is a lot of confusing and alarmist information out there on the interwebs about the safety of lots of things everything in pregnancy. We all want to be safe, but also to not be deprived of allofthethings for 9+ months. This post is a quickie guide to set the record straight on some of the most common questions we pregnancy providers get. This, like all my posts, are not ever meant to replace the personal guidance of your own health care provider – when in doubt, as them! I'm breaking this down on the following very non-scientific scale:
Myth – Mostly Myth – Kind of Fact – Mostly Fact- Fact
No Coffee – Myth
Our family lived in Portugal when I was in Kindergarten and first grade, so that was about the time I started drinking coffee. No joke. So, when I was learning about pregnancy, you better believe I looked up all the information on this topic! I can't tell you how many people I have talked to – even other doctors – who are under the impression people have to stop drinking all caffeine the moment they conceive. That's just cruel.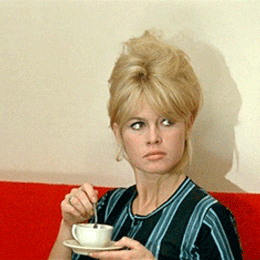 The truth is, The Cochrane Review looked at the research and the best studies have shown no difference in pregnancy outcomes with moderate caffeine intake. What's "moderate caffeine intake"? About 200mg caffeine daily. That's one tall Starbucks brewed coffee or an espresso drink with 2 shots. Strong black tea has about 50mg per cup and regular or diet soda (bad for other reasons….but) about 35mg. Energy drinks vary widely – if you want to look up your specific fave bev, check out Caffeine Informer.
No Hot Tubs – Mostly Fact
This one is legit. Studies have shown that raising your core body temperature can increase the risk of miscarriage in early pregnancy and other complications later on in pregnancy. This is true whether it's a high fever from being sick or you are in a hot tub, sauna, hot yoga, or even hot bath or shower at home.

Does this mean you can't take a quick hot shower ever? No! You can go in any of these warm environments for a little while. What's a little while? As soon as you feel hot, break a sweat, or of course if you feel light headed at all, leave and cool off immediately. If you can't trust yourself to make that judgement, avoid altogether.
No Hair Treatment – Mostly Myth
The old types of hair treatments for dying and perming had toxic chemical derivatives which were potentially dangerous, especially in first trimester of pregnancy.
Newer dyes should be free of these chemicals and are ok. Highlights that aren't applied to your scalp are also fine – just stay in a well-ventilated area because your breathing can be more sensitive during pregnancy. Perms and straightening treatments again vary – ask your salon if they offer safe, natural alternatives to the older more harsh treatments. More info HERE on American Pregnancy's Website.
No Nail Polish – Mostly Myth
You can get your nails did with no worries as long as the salon uses good hygiene practices. One of my favorite midwives from my training at UCSF, Judith Bishop, wrote a great summary HERE on this. Any kind of polish and even fake nails are ok. Beware though – the chemical smells might make your sensitive nose and stomach unhappy!
No Cheese – Mostly Myth
The key here is *pasteurized*. You can get Listeria, a dangerous bacterial infection that can cause miscarriage, from unpasteurized dairy products. Pasteurized cheeses that are within their expiration dates and have been properly stored are fine. Even soft cheeses. Most restaurants should be able to tell you if their cheese is "raw" or pasteurized – if they can't skip it.

No Lunchmeat – Kind of Fact
This again is due to Listeria concern. You should avoid lunch meat unless it's been heating to steaming in the microwave, stovetop or oven. Not sure how you feel about warm lunchmeat, but this preggo is NOT for it! Opt for grilled chicken, tuna salad (no more than 2 servings per week though) or other choice if you don't like warm sliced meat.
No Fish – Kind of Fact
Speaking of tuna…. The main concern with seafood is about mercury. Check out and print yourself THIS PDF from American Pregnancy if you want a quick guide to which fish are "highest mercury" aka, avoid entirely or just "high mercury" aka have no more than 2 small servings weekly or lower and you can enjoy at will.
What about sushi?? So, cooked sushi is always ok as long as you are paying attention to mercury issues. Raw sushi *theoretically* should all be flash frozen based on USDA safety regulations and therefore should NOT have the parasites that are of concern in pregnancy. However, you are putting your trust in the sushi fish purchaser and preparer in this care, so approach with caution.
No Strenuous Exercise – Mostly Myth
There are no strict guidelines regarding exercise in pregnancy because this is highly variable as to what is safe and normal for YOU. There are elite athletes who's "norm" is to run 10 miles or lift hundreds of pounds of weights on the regular. There are couch potatoes who get winded walking up a single flight of stairs.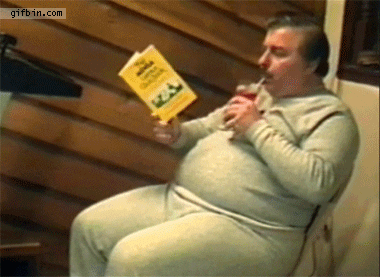 Seriously, though… Exercising in pregnancy is actually key to having a healthy pregnancy, easier delivery, and – get this – fewer stretch marks! The main guide here is how the exercise makes YOU feel. Yes, that's right, you have to listen to your body. This is not the time to "push through" and override your body telling you it is hot, too winded or  overworked. You will need to be more cautious with yourself because your blood flow is altered, your body shape is changing and your muscles, ligaments and tendons will be affected by relaxin hormone eventually.
No Sex – Mostly Myth
OK, think about it. If having sex while pregnant was dangerous, do you really think humans would have survived this long? A lot of pregnant woman have their libido skyrocket thanks to increased blood flow to the lady parts (though if you don't that's nothing to worry about). It is ok and GOOD to have sex if you want to in pregnancy. Get. It. On.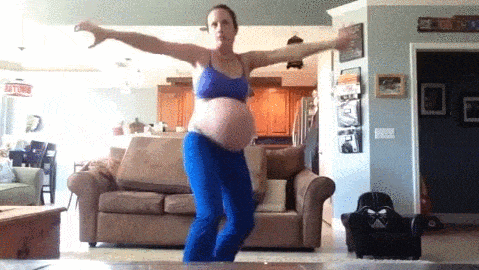 A few words of caution though… If you have pain or bleeding during sex, stop. Have your doctor check you and tell you if it's safe to continue having intercourse during your pregnancy. And if you're pregnant and single – you need to be ultra careful about not contracting an STD. They can cause severe birth defects, miscarriage or stillbirth if contracted while you are gestating. Safe sex – good. Unsafe sex – bad.
No Smoking – Fact
This includes ALL smoking. Smoking cigarettes and being exposed to second-hand or even third-hand (if you smell it even though no smoke is around, that's third-hand smoke) can cause complications in pregnancy. If you are smoking when you conceive, talk to your provider right away about how they can help you quit. If people around you are smokers, same goes. It is NOT sufficient for them to just go outside. If your sensitive sniffer can smell the smoke, you're being exposed.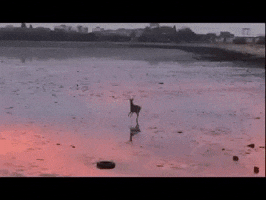 What about pot? It's legal now and stuff, and doesn't it help with appetite? NO, not safe in pregnancy. Marijuana has been shown to increase rates of ADHD, anxiety and other cognitive disorders in children who were exposed in utero. Stay away.
No Alcohol – Mostly Fact
Saved the most controversial for last! So, here in the USA, all of the official guidelines from the American College of Obstetricians and Gynecologists, the American Academy of Family Physicians, the American Academy of Pediatrics, etc… go along these lines, "There is no amount of alcohol known to be safe in pregnancy". So, pregnancy providers will tell you to abstain completely from the time of ovulation if you might conceive through birth.
The Royal College of OBGYNs (Britain's version of ACOG) takes a slightly more relaxed tone, saying "The safest approach is not to drink alcohol at all if you are pregnant, if you think you could become pregnant or if you are breastfeeding. Although the risk of harm to the baby is low with small amounts of alcohol before becoming
aware of the pregnancy, there is no 'safe' level of alcohol to drink when you are pregnant". None of the large studies done recently showed negative effects on the baby or child with having a few drinks per week. However, the risk of preterm birth with alcohol exposure and of the devastating fetal alcohol syndrome makes pregnancy providers approach this with significant caution.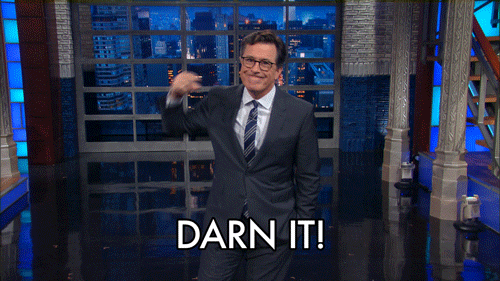 I know you are looking for a straight forward "yes you can have a glass of wine now and then" or "no, alcohol is truly dangerous". We don't have that yet. As a health provider, I follow the lines of saying, no amount is safe. As a woman physician, I know a whole lot of doctors who have read the studies and comfortably go ahead and have a drink now and then in the later parts of pregnancy. Ultimately, you're in charge of making that decision for yourself and your unborn. Think about whether the anxiety when your kid seems hyper at age 3 that maybe they have subtle effects because you had a glass of wine at that dinner party is manageable vs the benefit you'll really get from said glass of wine. You should for SURE never get drunk or even tipsy – that's a no-brainer.
What else?
This is why I called this Part 1… Please, comment away with questions, Myths you want busted, funny examples of crap your mother in law told you was unsafe in pregnancy! Part 2 will be based on your input. Whatcha wanna know??
Dr. Annie is a married mom of 2 with 1 more on the way (bump captured by Fiona Margo in the above pics, if you're in the PNW look her up!!) and family physician in California.