It seems every week brings news of another institution being hacked, potentially exposing private data for countless consumers.  So, it's likely your data has either been exposed or you've already experienced a breach personally.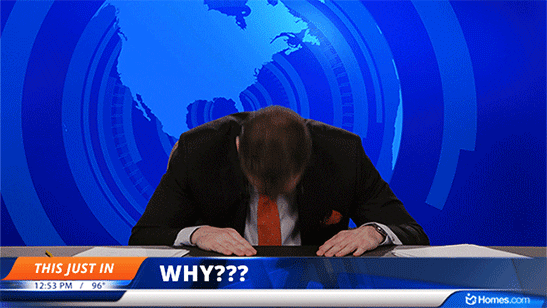 This blog post is brought to you today by way of reader request!  So, first, I'd like to go through steps to date if you think your data has been breached, and second, I have compiled a list of steps you can take today to best protect yourself from fraudulent activity in the future.
So… You've had a breach.  This is no reason to panic!  However, there are some steps you should take at this point…
(Note: If someone who is NOT authorized has used your bank card or credit card to make purchases, before doing any of the below things, the first order of business is to call your bank/credit card company, report it, and follow their instructions to recoup your loss.)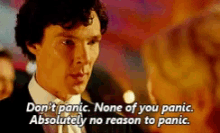 Then, once you can breathe again because you've been told your money will be refunded…
1. Lock your credit
2. Freeze your credit
If you wish to take your security protection a step further, you can freeze your credit with all three bureaus. A credit freeze allows you to restrict access to your credit report, making it more difficult for anyone to open new accounts in your name. Please note: a $5-$10 fee is assessed to freeze and unfreeze your credit each time.
Equifax: www.freeze.equifax.com
Experian: www.experian.com/freeze
TransUnion: www.transunion.com/credit-freeze
It is not recommended to freeze your credit if you are in the process of purchasing a home or car or opening a new line of credit, since it takes longer to unfreeze your credit than it does to unlock it.

3. Place a fraud alert
Placing a fraud alert is free and can make it more difficult for anyone to open new accounts in your name. The initial alert stays on your report for 90 days, after which point you must renew every 90 days.
4. Request a credit report every 4 months
By law, you are permitted to request one free credit report per bureau each year. Since there are three bureaus, you should pull your report from one every 4 months (i.e., Experian in January, Equifax in May, & TransUnion in September).
If you see anything suspicious on any of your reports, call the bureau immediately to report it. Make sure you also file a police report if you have a security breach—you can then freeze your credit without being assessed the fee.
Now… the immediate threat has been handled.  What can you do to prevent issues in the future?
When in Doubt, DON'T CLICK!
If someone emails you and asks you to "review a document" by clicking on a link, or says, "hey check out this video," text or call them directly to find out if they really sent it to you. (Take this from someone who made the mistake personally… and trust me that you don't want to go through what I did!)  Below you will see an example.
Monitor your accounts & Continue to Request a Credit Report every 4 months

Make sure you routinely monitor your accounts for any unusual activity.
Check your medical records
Did you know that most fraudsters steal identities for medical procedures or prescriptions? Review your Explanation of Benefits (EOB) statements as you receive them. If you notice anything suspicious, contact your insurance provider immediately.
At least annually, request a free report from the Medical Insurance Bureau by visiting https:// http://www.mib.com/request_your_record.html
Update your tech
Make sure your web browsers and operating systems are always up-to-date and activate your computer's firewall.
Install anti-virus and anti-spyware on all devices
Make sure your security settings are strong for your web browsers and applications
Use a password manager
Sites like http://www.lastpass.com make storing all your passwords a breeze. This free tool offers a strong password generator and a way to store all your passwords in the convenience of one spot—all you have to remember is your master password to log in!
Keep your data private
Sometimes the convenience is tempting, but never send your personal information through unsecured channels. Without encryption, it is not recommended that you send e-mails or attach files that contain account statements, tax returns, mortgage documents, etc.
We recommend any sensitive data be shared through a document management site, such as http://www.box.com.
Shred everything
If you don't own a good cross-cut shredder, we recommend buying one and putting it to use to shred anything with personal information.
Your financial advisor likely also has a shredding service and would be happy to take your stuff for shredding!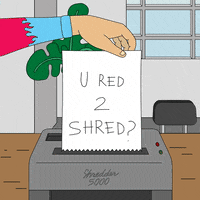 Opt out
Reduce or eliminate credit solicitations and other junk mail by visiting http://www.optoutprescreen.com or call 8885-OPTOUT to opt out of receiving junk mail for the next 5 years.