Now that it's summer time, and we have the time to reflect upon a successful kindergarten year for my son, I have been thinking of you, his teacher, a lot.
A few years ago, I took my son to his preschool friend's birthday party.  A few of the other moms in attendance were complaining to one another about our kids' assistant teacher. They were saying, "She's mean. She doesn't like children."   I said, "She isn't mean; she is strict. Discipline is black and white for her – there is no gray area. She doesn't harm the children, and she doesn't say discouraging or disparaging things to them.  She is tough. I am ok with that. Structure in the classroom is good."  No one seemed to agree with me, and that's ok.
My reasons for feeling this way stem from a few things, not the least of which is due to the kind of mom I am.  I work long hours. When I get home I want to enjoy my children.  However, if they have been unhinged all day, it's impossible to do because I spend all evening trying to reel them back in. I would rather spend the evening enjoying them, eating dinner, reading books, playing games, riding bikes, rolling around on the floor and snuggling on the sofa watching a movie.
I do understand viscerally the emotions these women are feeling, so my sharing this story isn't meant to shame them for how they feel. I feel it myself sometimes. When my son is on the playground and another child shoves him aggressively to get by, I feel an intense desire to intervene and protect my son. "Wait," my husband says, "and watch. Let him handle it first." I stand by, my palms sweating and my heart beating, imagining myself march up to the parent of this kid and ask why they haven't disciplined their kid for putting his hands on mine.  Then, something magical happens.  The kid does it again, and my son turns calmly to him and says, "Hey.  Don't push me.  Ok?"  Just like that, it's over.  As I've shared here, I learn very important things from my kids every day – usually, and especially, when I let them try to resolve their own issues.
We were watching reruns of Friday Night Lights recently. There was a scene where the coach is yelling at the kids in the locker room.  Not speaking words of encouragement – straight up yelling at the top of his lungs.  The team members shrunk in their seats, feeling the heavy weight of disappointment on their shoulders.  Then, they worked harder, they ran sprints, they rolled in the mud.  They learned their lesson and they tried harder.
As I was watching this, a light bulb went off in my head.  I thought about my husband's volunteer coaching gig at a local high school and remembered him telling me a story about a kid's parent who wrote him a strongly worded email, chastising him for "yelling at" his son.  My husband is not a yeller.  He explained to the parent that he expressed dissatisfaction to the kid because he was disrespecting his teammates, but he didn't yell.  And so I thought to myself, what is our obsession, as parents, with trying to prevent our children from being disciplined by the very people that we are asking to teach, coach, and discipline our children?  When I played sports, I got yelled at by my coaches.  I didn't like it, sure.  It didn't make feel good.  But you know what?  I am so glad it happened.  It taught me so much.
I want my kids to learn how it feels to do something wrong – to feel the consequences, most intensely and piercingly being when you disappoint someone you love and admire. Your teachers. Your coach. Your mom. Your dad. I remember those feelings in the pit of my stomach. I don't want to protect my kids from that. It's better that they make mistakes and understand the consequences in a space where those consequences don't result in life altering outcomes like injury, jail, death, addiction. Teenagers are emotional and impulsive creatures.  I don't want the first time for my son or daughter to be held responsible be years from now when he/she is a teenager and makes a bad decision like drinking and driving which can result in a DUI or worse, hurting themselves or others.
Emotional intelligence is more important to me than book smarts. Responsibility. Bravery.  I teach my son to stand up for what is right especially when it is hard. When he comes home and tells me that his heart hurts because someone was mean to his friend, I revel in that moment. He needs to understand empathy. Not sympathy. He can learn his ABC's any day.  It doesn't take a genius to teach ABC's, but it does take a great teacher to teach empathy, kindness, bravery, humility and leadership.  Those things don't develop when teachers are only allowed to dole out positive reinforcement instead of appropriate discipline.
I want that when my son is given accolades for an accomplishment that he feels true pride in knowing what he did was exemplary. I want him to motivated by this feeling over and over again.  It's impossible to know this feeling if everyone gets a sticker, award or trophy. It's also impossible to know this feeling if you are never disciplined for doing something wrong.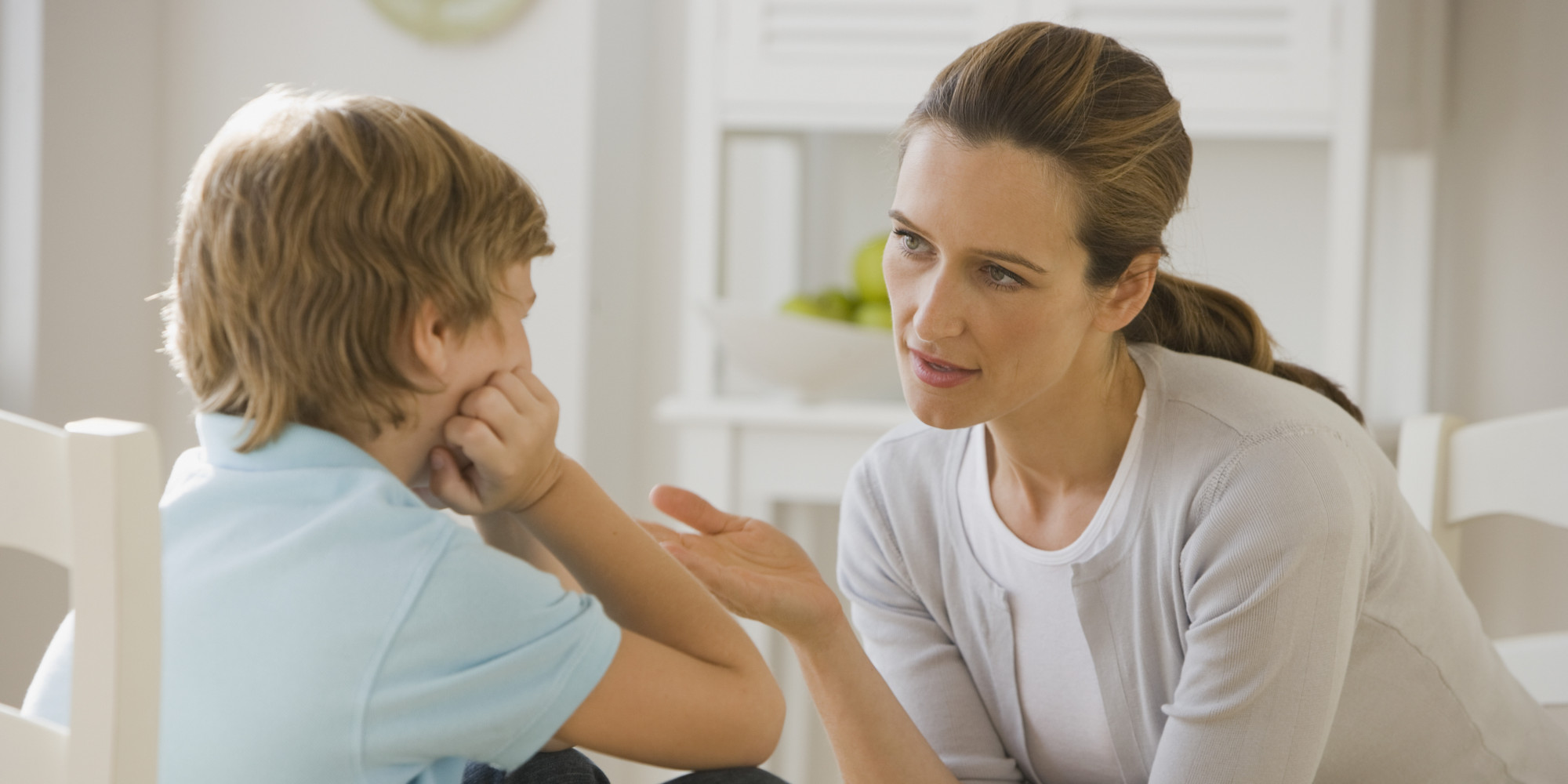 We find ourselves in interesting times. We are begging for leaders of strength, kindness, good-heartedness and intelligence. However, we aren't fostering the growth of them. We won't allow our kids to fail. Parents handle everything for their kids. Strength is not made when you don't have to work for things. Our children must learn how to effectively communicate with their teachers, how to stand up for themselves, how to ask for help, and how to learn how they can do better, be better and reach higher.  Minds, souls and bodies are all like muscles. You must work them to grow them.
I am sorry, dear teacher, for the precarious situation you now find yourself in. I was surprised when my son's amazing preschool teacher called me one day a few years ago  to talk to me about my son's day. No, not because he is perfect. He most certainly is not, and I am thrilled that in our household we do not have those ridiculous expectations. But because she felt it was necessary to proactively explain to me that he was reprimanded for doing something mischievous with his friends (climbing a fence) and against the rules. That call made me so sad.  Not because my son did something wrong.  He was four, and he's a very fun little boy who values his friendships above all else, so I wasn't surprised.
The call made me sad because the teacher likely has to make dozens of these calls a week, if not more, in an attempt to protect herself from angry parents who want to know why their perfect child came home and told them that he/she was disciplined in the classroom.  You, teacher, must spend your evenings making these calls instead of relaxing after a hard day of being paid WAY less than you are owed.  What, my fellow parents, are we trying to accomplish with this intense oversight?  This is not a rhetorical question – I actually want someone to answer this for me.  Parents: What are you trying to accomplish by making our teachers and coaches afraid to teach and coach our children?
I don't want my son and infant daughter to be me. I want them to be better than me. In whatever way that means for them.  As I see their shiny faces, looking up at me, happiness and interest and calm, I want the world to be a safe place.  But it isn't. I can make my home safe but I can't control the world. I don't want to. Don't get me wrong, if someone harms my child (physical abuse or worse), I will intervene (and God help whoever has to deal with me in that type of situation, believe me.)  But, that's not what we are talking about here.  We are talking about normal discipline in a school setting.  Warnings, time outs, privilege revocation, etc.
I want my children to be equipped to thrive in the real world. To know triumph. To know disappointment so that the triumph is sweeter. To search and work toward a solution. To lose. To win. To be bad at some things. To be good at some things. To be prepared. To be unprepared. To love and innovate and shine independently from me. They don't need to change the world – just themselves, and always in a positive direction. For as they become the best version of themselves, they will change my world, their world, and your world. All teachers are not the same.  Some are loving.  Some are strict.  Some are silly.  Some will like my kids, and some won't.  But THAT'S LIFE.  My kids will learn, just as I did, that not everyone is going to like them, and that's OK.  I want my kids to be prepared for the WORLD.
So to you, dear teacher, your role is an important one. You are my partner, and I am yours. We work together and support one another.  You aren't the mother – I know that that's my job. You are their teacher, and I am so glad you are.  Don't give them the answers. Help them learn. Don't let everyone win. Help them grow. Hold my child accountable. Hold us all accountable to ourselves.  I support you, and I hope for a world where you can do your job without fear of being fired because a parent is upset that you hurt their child's feelings by moving them to the back of the line when they couldn't listen or follow the rules.
Otherwise what is the purpose of school?
With Great Gratitude,
Margo