Ever had that feeling when you find EXACTLY what you want at the cosmetic counter or drugstore for way less than you thought it would cost?
No?!? 
Ok, so we usually don't either. But oh man, when it happens…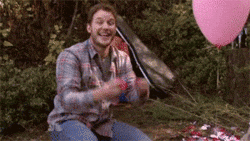 Cosmetics shopping is one of those things that somehow seems to constantly disappoint. All that money spent, and everything fits in a bag the size of my socks?!? Great! 
Every. single. time.
Yet, in life, and this world we live in, there are plenty of things worth stressing over. (See Wednesday and Thursday's posts if you need reminding.) Make-up just isn't one of them. So when that $40 mascara dries out in a week, or when your toddler drops your fancy mineral powder (worth more than their whole outfit) and it decorates your bathroom floor?? Fughetaboutit. We got you. 
Here are the Lockers to Littles' tried-and-true, best-ever drugstore cosmetic finds. No disappointment, and no stress necessary in the case that toddler-cosmetic-sabotage should occur. (Well, no financial stress anyway. Good luck cleaning your tile… and your toddler for that matter.)
Christiana's Picks
Maybelline Tattoo Studio Waterproof Eyebrow Gel
True story, I have only been using this product since the beginning of this summer, and I have already been asked about it more times than I can count. In short: you apply the tinted gel to to shape and color your brows for a natural looking, perfectly groomed, smudge-proof brow that legitimately stays put. Period. All day, in the pool, on a long run, or at the beach. Seriously, this stuff is amaze-balls. Eyebrows on fleek all summer long. Poolside mojito please! 
Jergens Natural Glow Instant Sun
As an active mom and outdoor enthusiast that still likes to get dressed up every now and then, this sunless tanning mousse has saved me from more than one serious fashion faux pax. I run (a lot) and as of late, most of it is outside in the summer sun. So despite my best sunscreen efforts, my racerback tan line is bad. news. bears. This miracle foam has literally taken my tan lines from sports bra to off-the-shoulder-black-tie in minutes. No messy slow-drying cream, and with an instant tint there are no streaks to fear. For only $12.99, I am a big fan of evenly bronzed décolletage for this summer's return of the the off-the shoulder trend!
L'Oreal Telescopic Carbon Black Mascara
This little guy has been my go-to mascara for YEARS now. Every so often I get lured into trying a new fancy-looking mascara (that typically costs a LOT more) and I have yet to find one that compares to the clump-free, perfectly black, lengthened lashes I get with this product. At under $10, it has been and will remain a very affordable and permanent staple in my bag!
Annie's Picks

This little bit of magic came out at some point in middle school and I have never found a chapstick with better natural color and artificial taste since. It gives just a little rosy red tint. Thank you also, Snapchat, for making the rest of my face as nice as my Dr.Pepper tinted lips.

I took this with me on vacation to a wedding in Hawaii where I knew there would be swimming and sweating followed immediately by dressed up events. It did not budge, my eyes stayed glam through the whole day and night. It then washed right off with my (super awesome Nerium) facewash when I was done.
Don't we all want pretty, perfectly shaded lips that last through long work days, evenings of mommy-kisses, and dare I say a date-night?! Let's get crazy, people. ColorStay Lipstick actually stays! Between patients and parenting, this doctor mom appreciates a lip color that only needs to go on once. Work smarter, not harder! (Even better, you can get it on the cheap!)
Margo's Picks
If you have olive-toned skin like me, one of the things you might battle is under-eye darkness.  I have found that sometimes the only thing I need to walk out the door is GOOD under-eye concealer, a bit of mascara and some lipstick.  But, not all under-eye concealer is created equal!
In comes NYX.  It's usually between $5 and $6, it's in a teeny tiny container, but it will last for a LONG time.  It covers well and comes in awesome natural colors.
See Annie's above pick that's Revlon ColorStay Overtime Lipcolor?  I use that AND this Revlon Matte Lipstick together.  Why, you ask?  Because I love the staying power of the ColorStay, but I want a matte color.  So, I put the ColorStay on first, and then, while it's still wet, I overlay the Matte Lipstick in my favorite color.
Voila!  It stays ALL day (no lie) and it's the color style and type that I like best on me.  (Make sure you let it dry thoroughly before eating and drinking, though, otherwise, you'll get it on your cup!)
That's a wrap! Your wallet and killer summer looks thank you. Happy Frugal Friday from the LtoL crew!