Before we were parents, we had this editorial Stepford-wife, blissful image of what it was going to be like. The kids would be clean and organized and I would gently teach them the ways of the world in a calm and reasonable voice. They would dote on me as much as I doted on them..and all would be…well cuteness and rainbows.
Welp, welcome to the real world, folks. This is a little compilation of some of the best moments of "I Never Thought I'd Say…." and then parenthood rolled up like…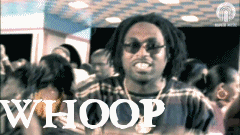 TOP 20 CRAZIEST THINGS TO COME OUT OF OUR MOMMY MOUTHS:
"Guys, poop is not finger paint"  <cue barf noises>

"Do NOT wrap that extension cord around your neck." or your sister's, or the dog's….why do they want to strangle themselves all. the. time??

"Wow, I never knew that your best friend could single handedly defeat a colossal squid…..NO, I totally BELIEVE YOU." <serious face>

"No hunting chickens with the garden hose" please. 

"Do you need a snacky-poo?" in some weird alien baby voice, who even am I??

 "No touching butt-holes at the dinner table" because "no touching butt-holes ever" became unattainable at some point…

"Oh God. Who did you just call?"

"Don't worry about how bad my breath is, mama needs a hug!"

"Did you just wash your hands in my water glass?!"

"Boys! Use. Toilet paper."

"An octopus does not have eight testicles" it's tentacles, dear. 

"Daddy was just helping mommy stretch" ahem…

"GRAPES. OUT. OF. YOUR nose !" and, basically replace grapes with any object roughly nostril sized – what is with this??

"No lightsabers at the table!"

"Did you fart or is that your sister's diaper?"

"Don't wave your vulva at your sister!" because when you decide to use correct anatomical terms with your kids, you better stick with it.

"We don't poop in other people's yards!" oh potty training…

"Good Lord kid, quit eating the money." there goes your college fund…

"No coloring on the baby" or biting, or spitting, or feeding nuts to… just don't touch the baby FFS!!
And by far, the craziest thing to come out of any of our mouths….
20. "Let's have another baby". BAhahahhahahahahhah!!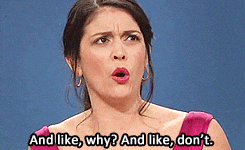 There's no logic to it.
Oh yeah, that's why!
Happy Friday peeps!!