Happy Monday, Friends!
Today, I'd like to talk about retirement.  Every time I think about having this conversation with my clients, I think about this one young man I spoke with not too long ago.  We were talking about managing his debt, and he said, "When the bills come in the mail, I swerve them."
"Swerve them?" I asked, clearly feeling older and older by the second since I wasn't up to date on the lingo.  "Yeah, I swerve them.  You know, I don't open them and just put them in the trash."  We laughed and laughed and laughed.  (And then of course we talked about how avoiding you debt doesn't make it go away – it actually makes worse, and then we came up with a plan.  But I digress.)
The reason I think about this young man and this conversation in particular is that a lot of people I meet also avoid thinking about/saving for retirement.  It could be for a myriad of reasons – lack of understanding or fear being two main ones.  (Example: "I don't have time to figure this out so I've just been avoiding it!")  But the point, my friends, is that "swerving" your retirement, by not saving enough & in the right way, is just as damaging in the long-term as avoiding your bills.
I'm sure you've all seen/heard these commercials from big banks where they tell you that people who start to save really early magically have millions in their retirement accounts. Well, it's not that easy, but those ads did get something very important right:  The earlier you start, even with small amounts of money, the quicker it builds and the easier it is to get to your retirement goal.  It's a little more complicated than that, though.  Because it's not just about timing of the saving or how much you save – it's about HOW you save it.
In that spirit, today we are going to address the 3 Accounts You Should Open and Contribute To NOW to Be Retirement-Ready Later.
1. Pre-tax Retirement Account:  This is a 401k or 403b (Depending on the type of company you work for).  If you don't work for a company that offers a retirement account, you should open an IRA.  Contributions to any of these three accounts are with your income BEFORE it is taxed.  This means, you get paid, you (automatically) put money in this account and you don't get taxed on it this calendar year.  When do you get taxed?  Later when you take it out.  You should put in at least the amount that is matched by your employer if you have an employer that offers a match.  Your employer's match is a contribution they make to YOUR retirement account that's free money to you that you otherwise wouldn't get.
Here's when people make a big mistake – Some people don't contribute enough to get the full match.  Here's when some people make another big mistake – they ONLY contribute to this type of account and think it's enough for retirement.  However, that's not ideal.  Why?  Remember when I said that it's pre-tax money, so when you take it out you get taxed?  This is important.  In retirement, if all you have is a pre-tax retirement savings account, every time you use that money, you pay income taxes on it.  That's why you also want to have the next two kinds of accounts.
2. Post-tax Retirement Account:  This is called a Roth account.  It comes in many forms – Roth 401k, Roth 403b, Roth IRA. The important thing to know about this account that it is a retirement savings account that grows tax-free, but you are taxed before you put the money in.  So, if you are in a high tax-bracket, it's not an ideal time to make a contribution to a Roth account.  However, if you are in a moderate to low tax-bracket, you should be contributing to this account.  When you take the money out once you are in retirement, you are able to remove it tax-free.  (This is because you already paid taxes on it when you made your contribution!)  You did hear that right  – You pay taxes on it, put it in the retirement account, it grows tax free, and then you take it out tax free.  So, when you are in retirement and you need to access cash, you can access this cash without paying taxes on it.  This is one way to help mitigate taxes in retirement.  If you can, try to put a chunk of money into your Roth automatically every month just like you do for your Pre-tax Retirement Account.
3. Taxable Account:  This is a regular non-retirement savings account, but unlike your savings account at your bank, this is a brokerage account that allows you to invest the money you deposit.  You can usually set this up at your bank or at another place like Charles Schwab, TD Ameritrade, or Fidelity.  Every month, you should be saving what you can into this account, and depending on your age and timeframe for need of the money, investing it appropriately.  There are lots of professionals out there that can help you with this at a very affordable rate.  Similar to the Roth, you can access this money in retirement without paying income taxes on it.  The only drawback to this account?  It is subject to capital gains taxes every year based on trading in the account.  So, if you sell a bunch of highly appreciated stock in the account one year and realize that gain, you'll need to pay taxes on it that year.
However, that's great news, because it means you made cash!!
Do you see a theme here?  You WILL pay taxes – Uncle Sam will get his chunk of flesh from you whether it's now or later.  For the post-tax retirement account and taxable account, you are paying taxes now but not later.  For the pre-tax retirement account you are paying taxes later but not now.  So, it's a game of tax brackets and hedging your bets. You want to have access to various types of accounts in retirement so you can minimize the amount of taxes you will need to pay in retirement and keep yourself in the lowest tax bracket possible in retirement.
I know what you are thinking: "But, Margo, I live paycheck to paycheck.  I can't save for retirement!" Let's unpack that a bit together.
Everyone can look at their spending habits and identify the difference between things that are "need-to-have," "want-to-have," and "nice-to-have."  Need-to-haves are things you can't live without.  Want-to-have's are things that you want but aren't too extravagant – like a cup of expensive coffee every now and then.  Nice-to-have's are like motorcycles and $500 purses.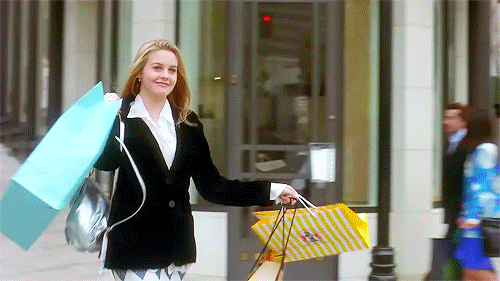 You should not be spending money on Nice-to-have's until you already are saving a chunk every month into the three accounts I mention herein.  You shouldn't deprive yourself of the Want-to-have's, within reason, but I can guarantee you can look through your spending habits and eliminate a few small things and use that money, no matter how much it is, to save for retirement.  Whatever you can put in each account is great – AND don't forget, I want you to be putting in at least the match of your employer, if they offer one, if you have a 401k or 403b.
When I am at cocktail parties, I am often asked, "So, Margo, how much does the average person need to save to be ready for retirement?"  I always say the same thing: It's impossible for me to tell you how much you need to save for retirement because I have no idea what it costs to be you.   The point of retiring is to have a chance to enjoy your life.  So how can I tell you how much you need in order to enjoy your life if I don't know what a month in your life looks like and/or what it costs?  There is no "average person" when it comes to spending.  Do you spend the same way as your next door neighbor?  Do you have a boat?  Do you want to travel?  Do you have an expensive hobby?  Do you want to sell everything and move to an island?  Would I want my financial advisor to assume I am the same as the "average person" in my geographic area/age group and then base my savings off of those assumptions?  The answer to that is NO.
So, go see a financial advisor to figure out how much you need to save.  If you can't make that happen, in the very least, save based on the capability of your budget until you can see a financial advisor.
Follow us and Tune in next Monday for the follow up to this discussion: How are financial advisors paid?  And how do you find one you can trust within your budget?
Margo is a married mom of 2 and financial adviser in the Annapolis area.